شنبه ۱٥ فروردین ۱۳۸۸
معرفی کتاب
کتاب‌های جدید جهان معماری ـ 3
Book Review
World's New Architectural Books - 3
Theoretical Meltdown (AD)
þ Editor: Luigi Puglisi
þ Publisher: Wiley
þ Published: 2009
þ Paperback: 136 pages
þ List Price: $75.00
þ ISBN: 0470997796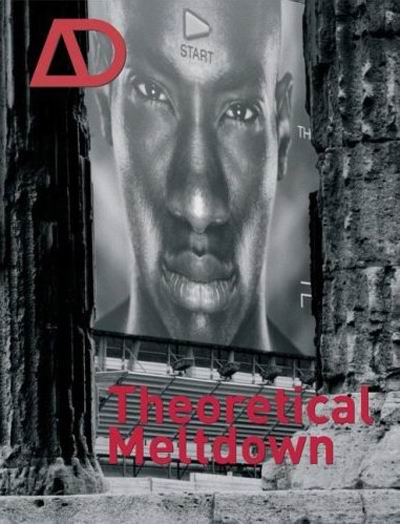 If the 20th century can be characterised by theories and manifestoes, which emanated across every sphere of life from politics to the fine arts, the beginning of the 21st century can be distinguished by its very break from theory. This 'theoretical meltdown' can be seen in the way disciplines coalesce with each other and blur their parameters: fine art becoming indistinct from advertising imagery; architecture incorporating communication techniques; and sculpture dealing with living spaces; while architecture reshapes fragments of the natural environment. Features writings by and interviews with some of the most remarkable protagonists of the debate. … more>>
The Phaidon Atlas of 21st Century World Architecture
þ Author: Editors of Phaidon Press
þ Publisher: Phaidon Press
þ Published: 2008
þ Hardcover: 812 pages
þ List Price: $195.00
þ ISBN: 0714848743
'The Phaidon Atlas of 21st Century World Architecture' is a comprehensive portrayal of the finest built architecture from around the world completed since the year 2000. Each building is fully illustrated with drawings and photographs, described in a short essay and accompanied by key facts. The atlas includes every building type, from the smallest single houses, cafes, and wineries to the largest museums, airports and stadia.
Divided into six world regions, 'The Phaidon Atlas of 21st Century' World Architecture provides an important overview of global and local trends in architecture. Extensive indexes enable easy cross-referencing and comparison of data, and provide additional information on architects. This essential addition to any architecture library presents an unparalleled level of data on contemporary architectural practice. … more>>
Architecture Now! 6
þ Author: Philip Jodidio
þ Publisher: TASCHEN
þ Published: 2009
þ : 576 pages
þ List Price: $39.99
þ ISBN: 3836501937
This sixth installment of 'Architecture Now!', featuring buildings ranging in size from Terunobu Fujimori's tiny (6.07 square meters) Teahouse Tetsu to Norman Foster's gigantic Crystal Island project in Moscow (1.1 million square meters), provides an overview of what is happening right now in architecture, be it of traditional inspiration, or at the very edge of current thinking. What is the spirit of this moment, and how does architecture reflect the creativity as the first decade of the 21st century draws to a close?
'Architecture Now!' 6 is THE reference for what is happening and what is to come. Easy-to-navigate illustrated A-Z entries include current and recent projects, biographies, contact information, and web sites. Featured architects include: Adjaye Associates, Tadao Ando, Shigeru Ban, Coop Himmelb(l)au, Olafur Eliasson, Zaha Hadid, Heatherwick Studio, Herzog & de Meuron, Sejima + Nishizawa/SANAA, Tonkin Liu and Peter Zumthor. … more>>
Alvaro Siza
The Function of Beauty
þ Author: Carlos Castanheira, Alvaro Siza
þ Publisher: Phaidon Press
þ Published: 2009
þ Hardcover: 320 pages
þ List Price: $90.00
þ ISBN: 0714849461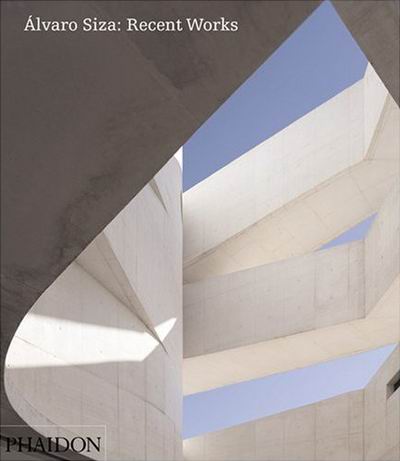 Siza's architecture has been defined as continuously experimental; as this generously-illustrated volume makes clear, each of his designs responds creatively to its setting but his work as a whole retains a unity of form. In addition to residential, cultural, and infrastructural projects in Portugal, this book includes the Ibere Camargo Foundation in Puerto Alegre, Brazil, opened to wide acclaim in April 2008, and projects currently under construction including a mimesis museum in Paju, South Korea, as well as a cultural centre in Ceuta and a sports hotel in Huesca, both in Spain.
All projects in this book are documented in full, with sketches, drawings, and photographs, and detailed descriptions by author Carlos Castanheira and Siza himself. … more>>
Photoshop in Architectural Graphics
þ Author: Horst Sondermann
þ Publisher: Springer Verlag
þ Published: 2009
þ Hardcover: 328 pages
þ List Price: $69.95
þ ISBN: 3211715918
Photoshop is the worldwide market leader among image editing software. Along with its classical use for photography and web design, it is also an important 3D-modelling tool. It is used to generate textures and for the post-production of rendered stills. In architectural terms, it can be said that Photoshop is used in all workflow phases, whether to generate and process planning layouts, to produce material textures for virtual modeling or for the final assembly of photographed and rendered image components.
This volume features solutions for typical everyday tasks and helps planners, architects and students achieve satisfying results with the help of Photoshop software. … more>>
موضوعات: